Moving to Raleigh: Raleigh, NC Relocation & Homebuyer Guide
Posted by Katherin Burnette on Tuesday, January 26, 2021 at 9:46 AM
By Katherin Burnette / January 26, 2021
Comment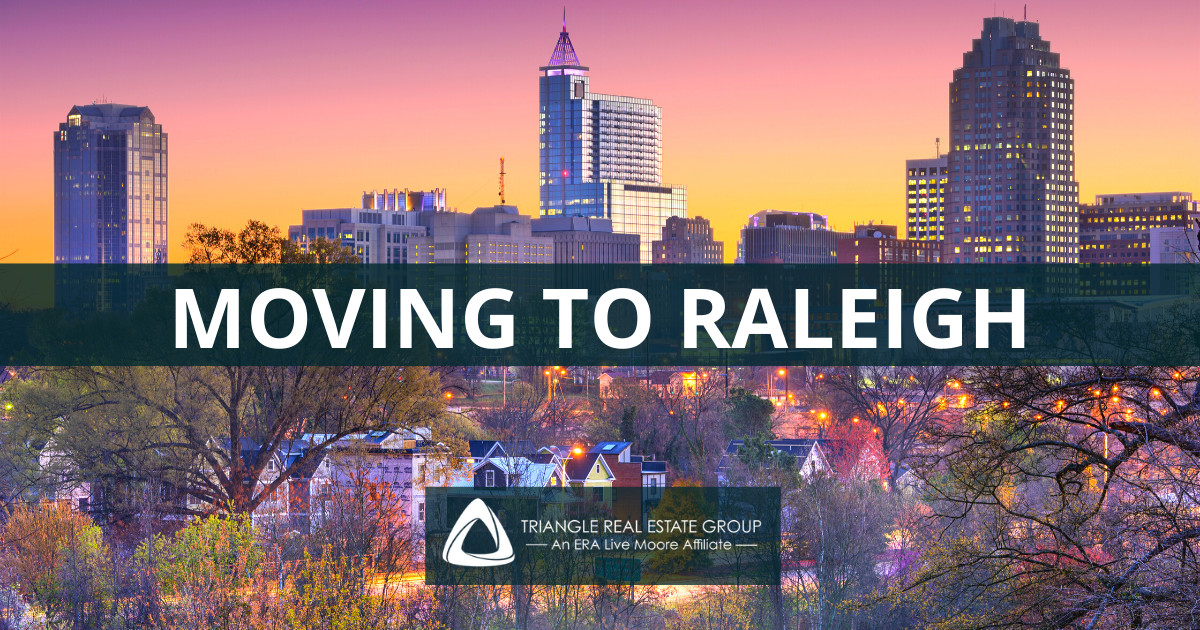 With a population that is just shy of half a million individuals, Raleigh, North Carolina, is a bustling city. As the capital, longtime locals and those just relocating to the area will find a variety of activities. The city is always growing, shifting, and changing, which makes it the perfect place to settle in for the long haul.
In addition to being the capital, Raleigh is known for being in the Research Triangle. With the number of technology institutions and universities, many individuals find themselves working in these industries. Raleigh is an exceptional place to grow roots, meet new friends, and explore a range of interests. Here's a look at what new residents will find when they move to Raleigh.
Cost of Living in Raleigh
Raleigh can easily be described as an "urban suburban" blend. This city boasts a cost of living score of 102, which means it is two percent more expensive than other areas in the United States. Overall, Raleigh is an affordable city.
The area is nearly a 50/50 mix of rentals and owned properties. In fact, 48 percent of residents rent while 52 percent own property.
The median home price in Raleigh is $273,900. Homes in this price range are typically two- to three-bedroom homes. Those who are renting can find studios and one bedrooms ranging between $868 and $975 per month. Residents who need more bedrooms can find a two-, three-, or four-bedroom home or condo between $1,115 and $1,811 per month.
In addition to understanding recurring living costs, residents who are relocating to the area should also consider their taxes and income. Fortunately, Raleigh's tax structure is nearly on par with the United States' average. Sales tax in Raleigh is the exact same as the United States' average, which is 7.3 percent. While the United States' income tax is an average of 4.6 percent, Raleigh's is slightly higher at 5.5 percent. However, this number is still significantly less than other cities and states across the country.
With its average tax structure, Raleigh is an incredibly cost-effective city to live, work, and play in. The average income for an individual in Raleigh is $31,169, while the household generates an average of $54,581. Both figures are higher than the United States' average, which is $28,555 and $53,482, respectively.
Raleigh Job Market
Raleigh is located in a bustling metropolitan region and is part of the Research Triangle in North Carolina. Those relocating to the area will find the recent job growth of 2.96 percent and predicted 44.17 percent future job growth comforting. Some of the largest employers in the area include IBM Corporation, WakeMed Health & Hospitals, SAS Institute Inc., Cisco Systems Inc., BASF Corporation, Biogen Idec Inc., and GlaxoSmithKline.
The Research Triangle Park (RTP) is the largest employer in the area. Nearly 40,000 residents arrive to work at the 7,000-acre business center. Many of the city's largest employers operate from RTP.
Popular Industries in the Area
With a name like Research Park, one can easily infer the types of industries that thrive in Raleigh. The top industries in the city include Cleantech/Smart Grid, Advanced Manufacturing, IT/Technology, and Life Sciences. Many jobs and careers in the area are science and research focused. Talent is welcome from both near and far.
Things to Do in Raleigh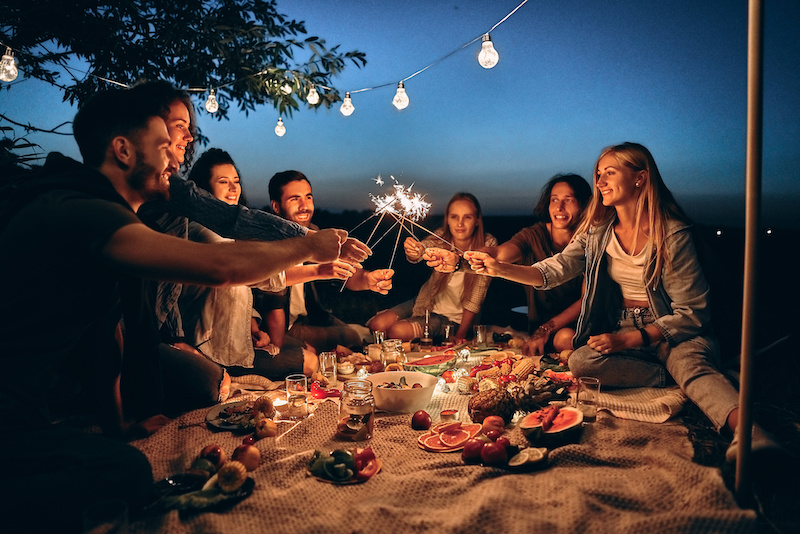 Raleigh is the destination for food truck rodeos, toe-tapping music, and hundreds of visual and performing arts events. Whether one is just moving to Raleigh for the first time or purchasing their dream luxury home, there is something inside and outdoors for everyone to enjoy.
Outdoor Activities
Anyone who enjoys time in the great outdoors will be entertained all 365 days a year while living in Raleigh. Between golf courses that are open until midnight all year long and the numerous free and small entry fee parks available throughout the city, everyone can stay busy and entertained.
Raleigh is home to not one, but two state parks. These include Falls Lake State Recreation Area and William B. Umstead State Park. Additionally, the city features over 100 paved miles on 28 individual trails. Known for being a city within a park, Raleigh features more than 10,000 acres of parks and lakes for kayakers, paddleboarders, bikers, runners, and outdoor enthusiasts alike to enjoy.
Restaurants, Breweries, and Bars
Raleigh's food and drink senses continue to thrive. Some awards Raleigh has earned over the years include:
One of America's Hottest Food Cities (Zagat)
One of the Most Underrated Food Cities on the East Coast (USA TODAY)
One of Five Surprising Southern Food Towns (Garden & Gun)
One of the World's Top 10 Beer Destinations for 2019 (VinePair)
One of 12 Global Destinations to Travel To (Forbes)
Whether one spends the day in north, south, east, west, or downtown Raleigh, they are certain to find the type of cuisine their taste buds desire that meets their low or high-end budget.
Nightlife
Raleigh offers five entertainment districts great for having a fun night out. People can also enjoy the rooftop of the world's largest beer garden throughout the year. Those who prefer live entertainment can enjoy any of the 80+ world-class music venues located throughout the city. Every aspect of Raleigh is buzzing with activity and awaiting to create lifelong memories.
Raleigh Climate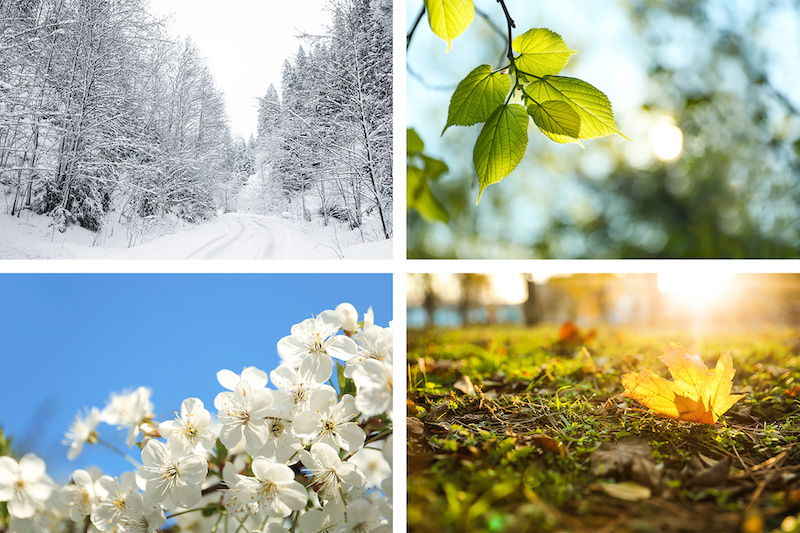 When it comes to comfort in North Carolina, one will be hard-pressed to find a more comfortable area than Raleigh. Earning a comfort rating of 7.5 out of 10, Raleigh is considered to have a temperate and moderate climate. On average, residents can expect at least 46 inches of rain each year, with the spring and summer months accruing the most amount of rain. If or when it does snow in Raleigh, residents will only see less than 4 inches on average.
Raleigh sees at least 108 days of precipitation each year. Autumn is considered the most comfortable by long-time residents, due to the fact that the weather is in the low 70s during that time. Additionally, there is minimal humidity during autumn.
Raleigh Traffic
The average Raleigh resident will only spend 23 minutes commuting each way, which is on par with the United States' average commute time. Nearly 80 percent of individuals drive their own vehicle, while just under 10 percent carpool. Recent data about how many individuals work from home is currently unclear.
Just like any other major United States city, there is a morning and evening rush in Raleigh.
Alternative Routes
Because Raleigh is a rapidly advancing city, it is important to note that roadways are frequently under construction. Due to the number of individuals working and going to school in the area, traffic is constant throughout the day. Those who are looking to alternative routes should focus on local roadways. Small, local roads are the best alternative routes for residents to drive on throughout the year.
Those who want to minimize their morning commute should always check their route before driving. Fortunately, navigating Raleigh becomes easy in just a few short weeks of living in the city.
Public Transportation in Raleigh
Ample public transportation is available in Raleigh. Those who live, work, and play downtown can take advantage of the free R-Line. Employees, residents, and visitors can hop on the bus and arrive at their destination within just a few minutes. Some residents even use this service to park in the Central Business District and then arrive to work. Because the R-Line runs on a set 15-minute schedule, it provides residents with a reliable mode of transportation each day.
Those who wish to travel locally or regionally may also use the GoRaleigh bus service. With local fares beginning at $1.25 per ride, regional and express fares do slightly increase the cost of the service. One-way, weekly, and monthly passes are available for purchase.
Raleigh Schools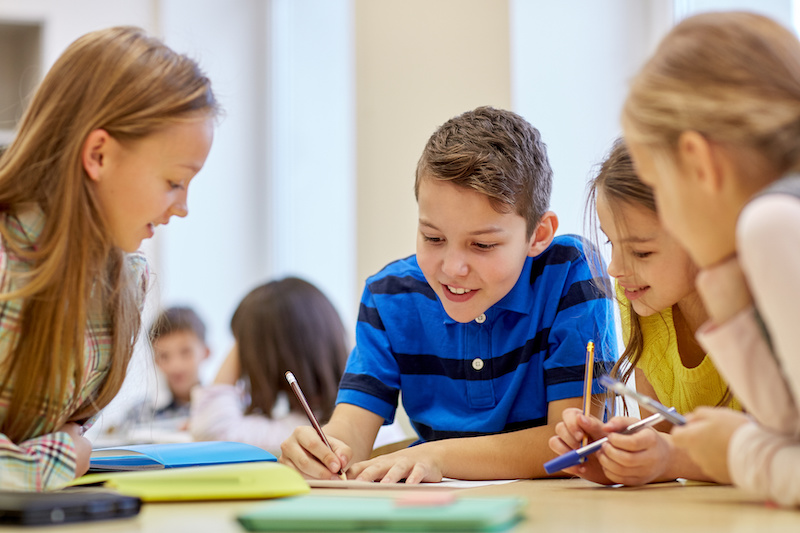 The city of Raleigh has 128 schools to serve its students. Of these schools, 97 are public and 31 are private. The school district that serves Raleigh is the Wake County Schools District, where students can expect a classroom size of 16 students to 1 teacher. Wake County offers AP, IB, and Gifted programs.
Those interested in attending college can choose from 10 universities in the area. These colleges include Campbell Law School, Meredith College, and North Carolina University.
Final Considerations for Moving to Raleigh
It is easy for one to see that Raleigh, North Carolina, is an incredible city to live in. From the numerous activities to the schools and career opportunities, anyone can quickly lay roots in Raleigh and be satisfied with their decision. The lakes, parks, and trails throughout the city allow people to stay active throughout the year. Furthermore, the city is dedicated to growth, as the restaurants, cafés, and performing arts are always changing. Whatever someone is looking for, Raleigh is an excellent place to call home.